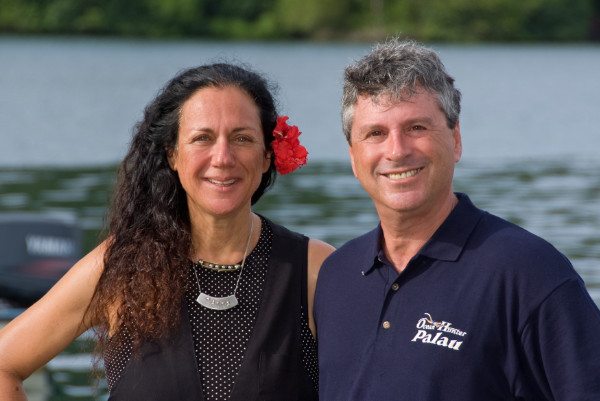 Welcome to Ocean Hunter Palau!
The boat, owned by Navot & Tova Bornovski, represents 25 years of knowledge in the liveaboard industry and like all of our liveaboards was designed by divers, for divers. The vessel is diving the reefs of Palau, plus special trips to places such as Yap.

Ocean Hunter Palau offers plenty of space for 16 divers. The ship is designed for professional underwater photography, TV and Film production, with a sizable working area, 110, 220 and 415 volt electrical outlets and extra storage space.